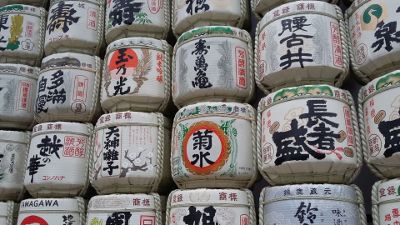 In the 70s and 80s I was buying prints by such artists as Hiroshige, Hokusai, and Utamaro in the UK and in France and selling them in Japan. In Japan, I was buying prints by Yoshitoshi and Kuniyoshi. At that time those artists were not so highly valued by Japanese collectors.
I travelled to Paris every ten days or so and on almost every trip I was able to find something good. A lot of prints had been exported to France in the 19th century. Japanese art and culture enjoyed great influence in France at that time, the importance of ukiyo-e for the French impressionists is well known. Now it is difficult to find good quality prints in France and the prices fetched in auctions are often prohibitive.
At the time of my early trips to Japan in the 70s, there were not so many European or American visitors to Tokyo, visitor numbers to Japan were in the low 100,000s. Now visitor numbers are approaching 25 million per annum. My first experience of central Tokyo was a revelation – a real shock of the new! Tokyo's highrise office blocks, its modern and efficient transport system, the bullet train all made London feel quite parochial. Because I had been studying ukiyo-e, Kyoto seemed much more familiar to me – if you squinted it was like being in a Hiroshige landscape.
My days were tiring ones of walking around shops in both cities. Prints could turn up anywhere. Outside of the cities it was not unusual for me to be followed by a gaggle of children for whom I was clearly a source of curiosity and general amusement.
I attended various auctions in Japan and often I was the only foreign dealer. The auctions were smaller then and some were held in ryokans in locations such as Hakone. Some dealers wore old style Japanese clothes (montsuki kimono beneath the montsuki haori and hakuma with socks and sandals). Everyone sat on tatami mats, the prints were passed around and bids were written on slips of paper in cardboard holders which were then thrown to the auctioneer. It was considered polite to bid on every few prints even if you didn't want them; this was a matter of some delicacy which entailed making a bid low enough so as not to buy the item, but of course not so low that it would cause offense. Payment was cash only. Nowadays the accounts are computerised but in those days we had one man who did all the accounting on an abacus and would match a computer for speed. The auction was followed by dinner and then a dip in the communal male pool with much joshing.
At that time there was little interaction between Japanese dealers (except at these small auctions) and it was quite possible to buy a print from one shop, walk down the street and sell it to another shop because the dealers never went into each other's premises. Over the years this has changed – as has so much else. I have been in the business for so long, I find myself dealing with the sons, daughters and sometimes the grandchildren of the dealers I met when I first travelled to Japan. I think that the aptitude for dealing and most importantly a good 'eye' must be carried in the genes.
The modern successor to those auctions is the official dealers' auction held a number of times a year in the centre of Tokyo. They are much larger affairs with more foreign dealers and the 'shout bid' system mainly being used.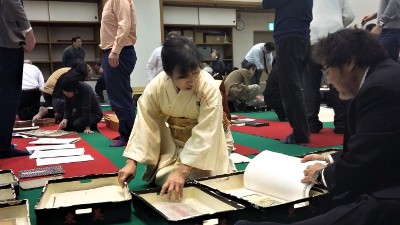 I was the first dealer to actively buy and champion surimono. In 1975 I had an exhibition of them and issued several catalogues of surimono over the following years. Then, as now, in fine surimono you can find exquisite sophistication in the cutting and printing of these short run editions for various poetry groups. In the 70s these wonderful prints were surprisingly affordable. Many surimono were exported from Japan in the latter part of the 19th century when there was a big demand for them, especially in Europe. To cope with this demand, from time to time, copies of surimono were produced. I think that the reasons that other dealers had avoided surimono in those early days was because of the risk of fakes and also expertise was determined by who had the opportunity to handle the genuine items. Because of the large number exported, curiously it was easier to find authentic surimono in France than it was in Japan.
In the Part 1 of this 50th anniversary blog I wrote about the importance of a good reference library, but to really know prints you also have to hold them in your hand. When handling prints the quality of the impression and of the paper is immediately evident. Surimono were printed on the finest of hosho which is a heavier paper that could hold the calligraphy, blind printing, and the addition of gold and other metals.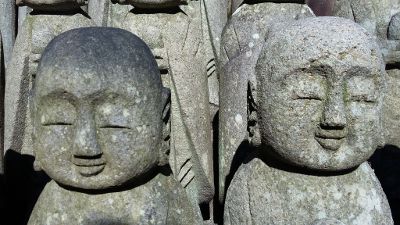 Another specific area in which I had an interest, which I still have to this day, is Shijo material: books, prints and paintings. In those early days Shijo was not considered collectable or as appreciated as formal styles. This changed somewhat after the publication of Jack Hillier's The Uninhibited Brush in 1979.
Over the years I have noticed that prints travel in circles and I occasionally buy back the same items. I was passing an antique shop in the centre of Tokyo one time when I saw a first edition Hiroshige hanging on the wall. On inspecting it I realised that I had previously owned it. It was a very fine print so I purchased it again from that antique shop. That print had travelled between Japan and Europe four times to my certain knowledge. As it was some time ago, I am not sure where it went onto when I sold it next – it could be anywhere by now, I just hope that it has been cared for and is still in good condition.
I have had the pleasure of selling to many fine collectors. Then, as now, people find pleasure in their prints in different ways. For many years I sold Hiroshiges to one collector. She was a charming, elderly lady who one day confided to me that, whilst she loved the landscapes, she didn't really like the bright colours. She told me that she had arrived at a method to get the colour saturation just as she liked it: she placed the prints in full sun on her balcony with pebbles on each corner and left the colours to fade until she was satisfied. Whilst I remember her fondly I do wince when I think of mint condition prints being intentionally faded.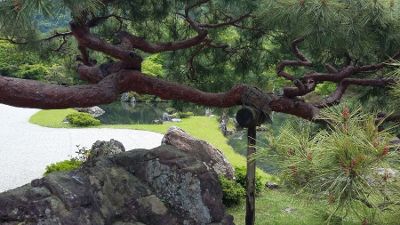 Especially at this time when fine prints are increasingly difficult to find, I think of dealers and collectors alike as custodians for the next generations. I ask that you please look after your prints sensibly. Prints should be stored in acid free paper away from light and damp. They can be displayed but should be kept away from direct sunlight and rotated occasionally; and ideally not sealed in frames so that they can breathe.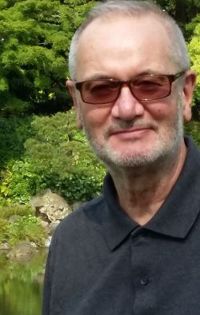 About two years ago I viewed an auction in London that had four surimono. I saw that they were purchased from me about 20 years ago. My price for these surimono, which at that time were in pristine condition, was £25. Unfortunately, they had been stored somewhere damp and their condition was very poor. If they had been well looked after and had remained in fine condition I would have happily paid £2000 each for them but, as it was, I didn't consider buying them. Many prints have become ghosts of their original selves because they have not been sensibly looked after.
I should like to thank those of you who are collectors and those who are interested in the research that I have done over the years; warm thanks to my colleagues for their companionship and shared knowledge; and last but not least, thanks to my wife Lynne for her interest and invaluable help in the business.
In this year of the 50th anniversary of dealing I look forward to continuing to offer fine prints, paintings and books for many years to come.
Richard Kruml 2018