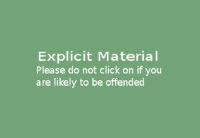 Click here to view image full size.
The father of Ukiyo-e and the first to design single-sheet prints. Illustrated numerous books and produced a considerable number of paintings. A good proportion of his output was in the form of shunga. The print here is, arguably, from his finest shunga album. A set of 12 prints, although it is known in two versions with two alternative designs making a total of 14 sheets. For one complete set see Shunga The Art Of Love In Japan, Tom and Mary Evans, Paddington Press, 1975, Illus. 5.10-5,21. Rare.
Very good impression. Original hand-colouring. Minor marks and signs of mounting au verso, but otherwise very good condition.
Status: Sold