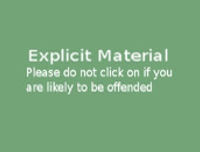 Click here to view image full size.
A chuban shunga print showing a fisherman taking advantage of a young girl on a boat on the Sumida River. The couple are hidden behind a four-armed scoop-net called a yotsude-ami which was used to catch whitebait in the spring. The British Museum copy (OA+,O.125) gives the location as most probably being at Mitsumata, between Eitai and Shin'o bridges, based on what looks like Lord Tayasu's residence in the background. Another impression is illustrated in Shunga, Marco Fagioli, Octavo, 1997, no. 23, p.45. Published late 1760s. Rare.
Very good impression. Some slight fading, otherwise good condition.
Status: Sold