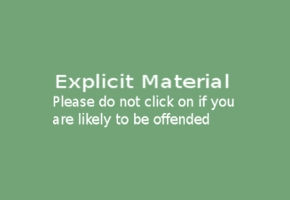 Click here to view image full size.
A matron with lover. A shunga sheet from the extremely rare de-luxe edition of the Fukujuso, "The Adonis Plant." The blocks were re-carved, the text deleted, a mica ground added, and sumptuous hand-colouring applied and was renamed Nami chidori, "Plovers Above the Waves." This was a costly exercise and was obviously directed at a few wealthy clients. Hokusai's best shunga set with large figures often completely filling the space. Published c 1820. Another example illustrated in Richard Lane, Hokusai, Life And Work, Barrie & Jenkins, 1989, no. 224, p. 168.
Fine impression. Wonderful fresh carefully hand-applied colour with mica ground. Album backing. Centre fold (as usual) and slight soil to corner. But otherwise very good condition.
Status: Sold