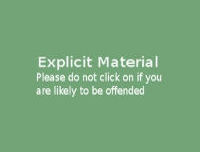 Click here to view image full size.
A couple in flagrante on an open engawa which has a large bowl of goldfish. There were many attempts by the Tokugawa Shogunate (1603-1868) to suppress shunga with edicts issued in 1661, 1722 and the 1790s. None of these were particularly effective and production usually resumed with most Ukiyo-e artists producing shunga prints, books or paintings. Published c. 1768. Unsigned as often with these shunga prints.
Superb impression. Fine, unfaded colour. Fine condition.
Status: Sold