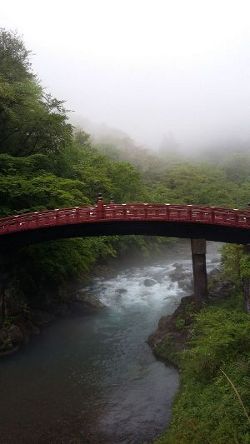 Looking back on 50 years of dealing in Japanese prints, paintings and books I have much to be grateful for. From the first ukiyo-e print that I bought in 1968 to now when I have bought and sold many tens of thousands of prints. In researching specific prints I have built up my kno
wledge of the artists and the artisans involved in print production. I continue to learn about the history, culture, and society that all gave rise and shaped what we know as ukiyo-e. Handling and knowing this art of 17th to 19th century Japan has been, and continues to be, a great pleasure and privilege for me.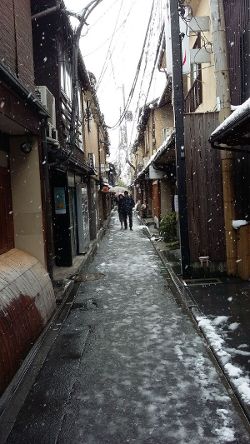 I was fortunate that when I began as a dealer, it was at a time when prints were readily available and there was a wave of interest in Japanese art. I came to dealing after working as a professional photographer for a few years in London in the 'swinging 60s'. I started buying and selling prints – initially book plates, Hogarth prints, maps and caricatures, I had a stall in an antiques market and was beginning to almost make a living. In 1968, by chance, I went into a shop just off Charing Cross Road that sold Japanese antiquities. On the wall was a print of a samurai by Kuniyoshi. I was familiar with engravings and etchings but I had never seen a printing technique like that. I was so excited by the print that I paid £40 for it – an extravagant price at that time! I put it on my stall in the Antique Centre near Selfridges. It took me three years to sell it and I made a big loss. This was the beginning of my education as a Japanese print dealer. I am often asked "How do I become a dealer?" My answer is: spend money, make mistakes, and keep learning.
Fortunately, not all of my learning was as a result of expensive mistakes, my first coup was finding Hokusai's Great Wave in an outside antique market. It looked genuine but I wasn't certain because I had never had one before. I paid the price of £10 which by today's standards is insignificant (an impression of the Great Wave recently sold for about £720,000) and rushed to the Westminster Central Reference Library and pulled out all the books with illustrations of the Great Wave. I quickly discovered how much the prints varied and learned that no two impressions of any woodblock print can be absolutely identical. Since that personal 'light bulb' moment I have built up my knowledge of many individual designs. From learning to look for small breaks in the key block and other irregularities that should be repeated on each genuine impression of the Great Wave, I have gone on to become knowledgeable about many other specific wood blocks; learning about the often significant changes made when the blocks were recut, the histories of repairs and the history of the unique wood grain as it wears with each impression. I also learned about how much the pigments can vary in different impressions. The placing and wiping of the pigment will subtly differ and runs of prints on separate days can result in different hues or even very different colours. Climate conditions at the time of printing also affected the print quality. [For more information on the techniques of woodblock printing you might be interested to refer to my Chapter: The Technique of Japanese Printmaking in Ukiyo-e to Shin hanga, The Art of Japanese Woodblock Prints, Magna Books, 1990.]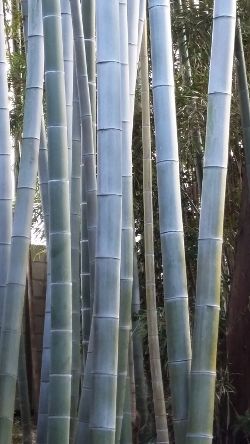 It was then that I recognised the value of a good reference library and now I have hundreds of reference books and monographs on ukiyo-e artists which I use in my cataloguing. A few of the reference books that I refer to most regularly include are in blog [Selected Reference Titles] A word of warning: whilst most books illustrate genuine impressions – not all of them do!
In the 1970s, prints were, for the most part, affordable and relatively easy to find in London and the home counties. I used to take my car, an old Morris Traveller, to make buying trips around the countryside – I always found something to buy. (I still regularly make buying trips but now it means travelling worldwide.) Prints turned up in the most unusual places: two first edition Hiroshige snow scenes were found in the lining of a large wooden trunk in Scotland; decades later, I was offered an album of Kunisada that had been found sticking out of a dustbin in Hampstead!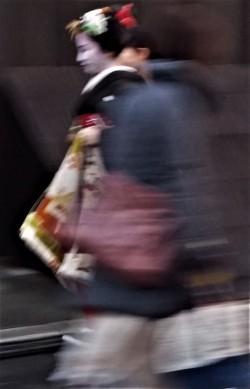 In the 70s there were prints to be found in the market on Portobello Road. On one occasion it took some guile to acquire the item I wanted. There was a dealer who had Japanese prints amongst other items in an antique arcade. He was well known for his reluctance to sell to other dealers. One Saturday I walked in and looked through a pile of Hokusai reproductions, all priced at £5. Amongst the reproductions there was a completely genuine Hokusai in fine condition. (It happens sometimes that a fine condition print looks almost 'too good' and it is assumed to be a reproduction.) I thought that he would refuse to sell it to me – knowing that I only dealt in fine prints he would be suspicious that I wished to buy a reproduction. I left the shop as nonchalantly as I could so that I could think about what to do. With a bit of astonishing good luck – walking down the street came a client of mine who at the time worked for JAL and would always come and see me on his stop over. I told him the situation and he agreed to help me. He was successful in buying the genuine Hokusai print (at the cost of a reproduction). The next time I was in the arcade and saw that dealer, I could tell by his expression that he had had time to think about the transaction and had guessed what had happened.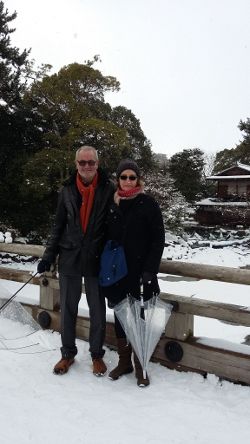 In the 70s Knight, Frank and Rutley (the well-known estate agents) had a saleroom just off Bond Street and had regular weekday antique sales. Japanese prints frequently came up amongst the furniture. At one of these auctions a large pile of Hiroshiges came up. I could only afford £1 per print and was outbid. It is common for dealers to have a personal history of 'ones that got away' – those Hiroshiges were the first for me in that category and to this day I still wish that my budget had been bigger and still wonder what happened to them.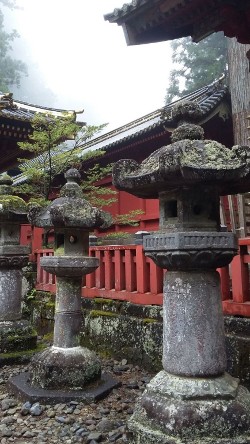 By the late 70s I had moved my business from the antiques market into a small shared gallery off Bond Street. The gallery was on the ground floor and faced a restaurant across a narrow street. I could see diners enjoying their lunch and they could see me at work. One day a Japanese dealer came to see me. He selected a pile of prints, and after some negotiation we agreed a price. At this point in the story, the position of the restaurant diners becomes important. As the dealer prepared to pay me, he turned his back to me and (oblivious of the diners opposite), he dropped his trousers to expose long johns and somewhere between his legs a bag of cash. Across the road knives and forks froze in mid-air, all conversation and service paused while this corpulent dealer revealed a little bit more than his security arrangements.
End
You may be interested to read further reminiscences from my early years of dealing in Part 2 which will soon go live on the website together with the 50th Anniversary special update.